One by car. Two by bike. All 7-0.
The Metro Council approved one freeway project and two trail projects on Thursday, amending the region's short-term transportation plans to greenlight the three endeavors.
In Multnomah County, a project to widen Interstate 84 in the Gateway District got the go-ahead. Councilor Shirley Craddick, who represents the eastern part of the region, said she regularly gets caught in the bottleneck on I-84 near Interstate 205.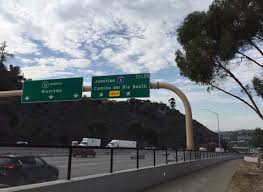 We really focus on what we can do to help reduce congestion in the region, and we're looking at alternatives – we use mass transit and active transportation," she said. "This is a very short piece of expansion and it can really have an impact on helping reduce congestion.
"That is a major roadblock – literally – for I-84 all the way from I-5 to that interchange," she said.
Metro Councilor Carlotta Collette said the vote showed that the regional government isn't just focused on non-motorized transportation.
"I was at a meeting the other day where someone said 'Metro never approves anything that has anything to do with highways,' so I will happily support this project that actually has to do with highways," she said. "It's not the first, but here's my first opportunity to say so – I think it's a great project."
The council also voted unanimously to approve two other projects – a trail in Beaverton and another in Milwaukie.
The latter would be built across Kellogg Lake as part of the Milwaukie MAX line, with a lower deck of the bridge serving as a bicycle and pedestrian path connecting neighborhoods south of downtown Milwaukie to the city center.